One day Meditation Retreat
Dear Devotees,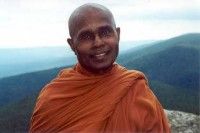 We are pleased to inform you of the one day retreat, which will be held on Saturday, March 22, 2014 at the Florida Buddhist Vihara premises. This retreat will be conducted by the Most Venerable Henepola Gunaratana Nayaka Maha thero who is the founding abbot of the West Virginia Bhawana Society. It will be a great blessing for you to meet Venerable Gunaratana and learn from him the various techniques of meditation.  We hope you will make maximum use of this rare opportunity by participating in this full day retreat.  If you wish you can observe the eight precepts on this day as well. Venerable Gunaratana ordained at the age of twelve as a Buddhist monk in Sri Lanka. He earned his PhD in philosophy from the American University. He has led meditation retreats, taught Buddhism, and lectured widely throughout the United States, Canada, Europe and Australia. Venerable Gunaratana is also the president of the Bhavana society in High View, West Virginia where he resides. Among the Buddhist community, he is affectionately known as Bhante G. His concise and simplified profile is can be found at the Bhavana Society web site.
In addition, you will have another auspicious opportunity to listen to the Most Venerable Bikkhu Bodhi from New York on the same day.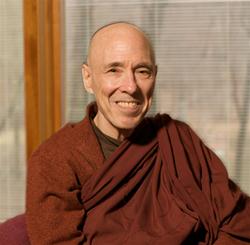 Bhikkhu Bodhi was born in Brooklyn, New York, in 1944. He obtained a BA degree in philosophy from Brooklyn College (1966) and PhD in philosophy from Claremont Graduate School (1972). Drawn to Buddhism in his early 20s, he traveled to Sri Lanka after completing his university studies and received novice ordination in 1972 followed by full ordination in 1973, both under late Most Venerable Ananda Maitreya, a leading Sri Lankan scholar-monk of recent times.