KATHINA CEREMONY November 21,2015
Venerable Maha Sangha,
Dear Devotees,
It is with great pleasure Florida Buddhist Vihara announce "Katina Ceremony- 2015 and Special Offering of Fruits to Supreme Sambuddha". The Ceremony is scheduled to be held on November 21st 2015 at Vihara Premises throughout the day.
SAMBUDDHA PUJA WITH SPECIAL OFFERING OF FRUITS FOR THE SUPREME SAMBUDDHA
===============================================================​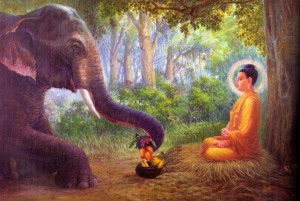 For the second time in Florida Buddhist Vihara, a special offering of fruits to our Supreme Sambuddha is scheduled on this Katina Ceremony day. It is expected to offer as many delicious fruits as possible that is prepared in excellence and clean. Last time in 2013, around 80 well prepared plates of fruits were offered.
*PREPARATION OF THIS PUJA WILL BEGIN AT 4.30AM OF THE DAY.
DANA (Alms Giving)
================​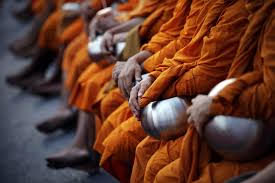 There will be Dana (Lunch) for Maha Sangha starting at 11.30AM as scheduled. Lunch for the Laity will be started at 12.00PM.
Those who wish to participate in Dana by bringing food and other necessities, please sign up from attached Google document and make sure to bring your foods before 10.00AM.
PROCESSION OF THE KATHINA ROBE
================================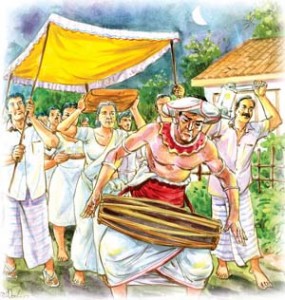 Procession of the Kathina Robe with all other robe offerings will take place at around 1.20pm. All devotees are expected to participate in the procession. Students in all three Dhamma Schools (Tampa, West Palms Beach and Jacksonville) are specially reminded to properly participate in the procession.
OFFERING OF THE KATINA ROBE-2015
=================================​
​
At 1.30pm, KATHINA ROBE will be offered and then Maha Sangha will follow Vinaya Kamma (Formulas).
Maha Sangha will commence the conducting of Vinaya Kamma (Formulas) and the Kathina Robe will be accepted to be offered to the respective monk in agreement.
OFFERING OF ESSENTIALS TO THE VIAHARA COMBINED WITH THE KATHINA ROBES OFFERING
===================================================================
In parallel to the offerings of Kathina Ceremony all the devotees can offer other pirikara (Essential Items for the Vihara) as part of this special meritorious deed. There is a list of these small items and you all can offer these for the Viahara as an offering to the Maha Sangha at the Kathina Ceremony. Follow the below link and sign up for those items you are happy to offer.
THE SCHEDULE IN DETAIL AS FOLLOWS
===================================
Katina Ceremony, Florida Buddhist Vihara, November 21st, 2015.
Program
04.30AM-9.00 AM
Preparation of Special Fruits Offering for Supreme Sambuddha
9.00 AM
Observation of Eight Precepts
 9.30 AM -10.30 AM
Dhamma Sermon for Adults – Most Ven. Valpola Piyananda Nayaka Thero
Dhamma Sermon for Kids- Ven. Basnagoda Rahula Thero
10.30 AM -11.30 AM
Sambuddha Puja with Special Fruits Offering
11.30 AM -12.00 PM
Offering of Alms for Maha Sangha
12.00 PM -01.00 PM
Lunch for Laity
01.00 PM -01.20 PM
Procession of Katina Robes
01.20 PM -03.00 PM
Offering of the Katina Robe, Conducting of "Vinaya Kamma"
(Chanting of Vinaya Formula) and "Katinanisamsa" Dhamma Sermon
03.00 PM -03.15 PM
Chanting of Seth Pirith
03.15 PM -04.00 PM
Cleaning of the Vihara Premises
End of the Ceremony
Please contact the Vihara on numbers, 813-621-1337 & 813-313-9784 for any additional information.
OTHER NOTICES
===============
01. SALPILA
Salpila will be conducted by the children and parents of the Sunday School. You are encouraged to bring items such as plants, fresh vegetables, sweetmeats, and short-eats to sell at the Salpila. Please note that all proceeds from Salpila will go toward the Construction Fund at the Florida Buddhist Vihara. Please bring cash/checks for the purchases. Please sign up for donations using the link below.
02. ADDRESS AND DIRECTIONS
2208 Maydell dr tampa fl 33619
Map
All your participation in this annual meritorious deed is expected. May all you accumulate good merits from this special ceremony.
May all you have the blessings of the Noble Triple Gem!
With Metta!
FLORIDA BUDDHIST VIHARA